Quality and affordable dentistry
Our Services
Full Mouth Cleaning
Teeth cleaning is part of oral hygiene and involves the removal of dental plaque from teeth with the intention of preventing cavities (dental caries), gingivitis, and periodontal disease. Consist in a procedure for the removal of tartar (mineralized plaque) that may develop even with careful brushing and flossing, especially in areas that are difficult to reach in routine toothbrushing.. Professional cleaning includes tooth scaling and tooth polishing and debridement if too much tartar has accumulated. This involves the use of various instruments or devices to loosen and remove deposits from the teeth. The frequency of teeth cleanings depends on personal characteristics (familiar history of gum disease, quality of daily hygiene, tartar build up, among others).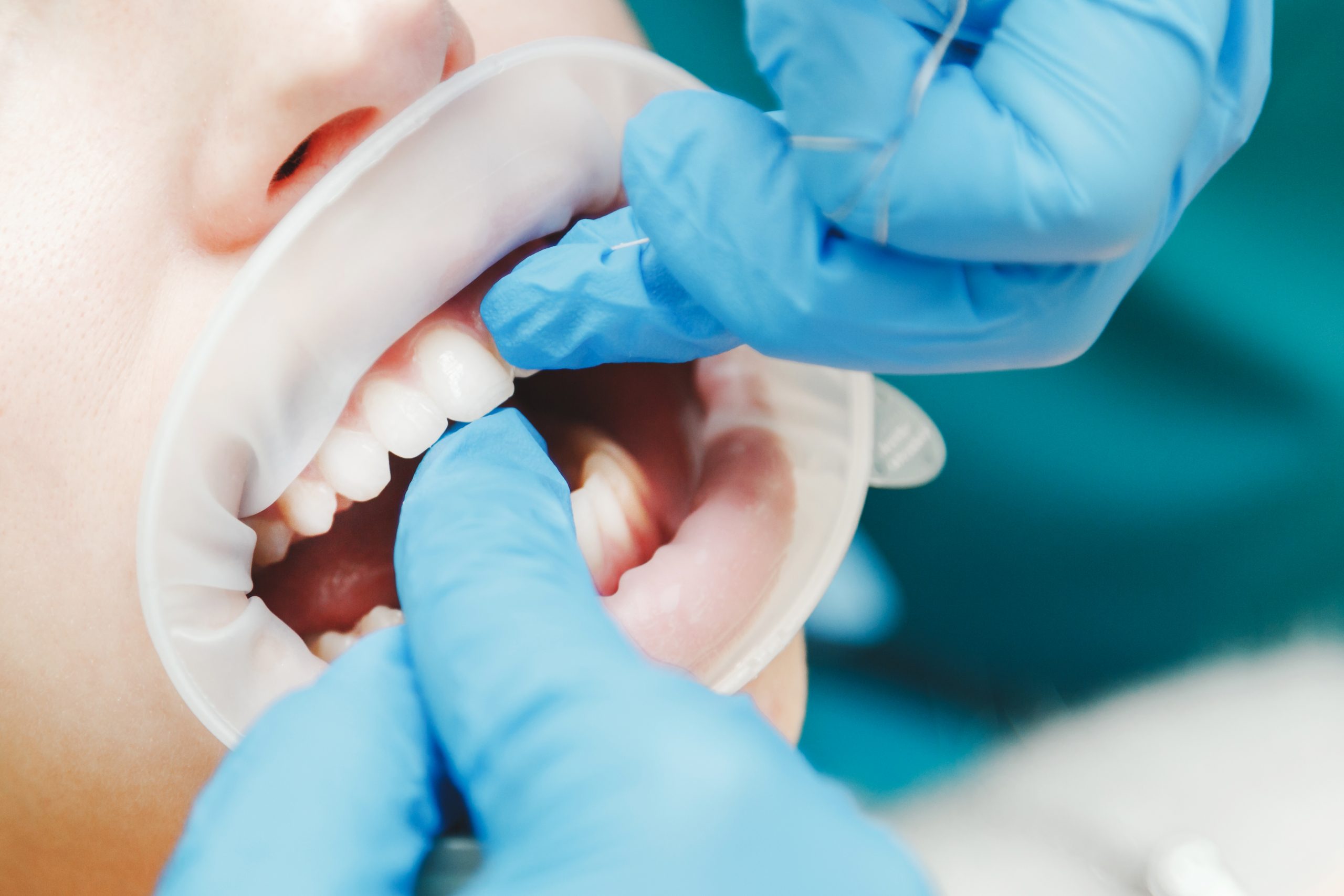 Porcelain Veneers
Used to improve the aesthetics of colored, miss aligned, chipped, short or narrow teeth. Made of the finest porcelain, is a two session treatment that will improve your look with a minimal tooth loss. Porcelain veneers are the primary treatment modality for the popular extreme makeovers. Not all the cases can be restored by this system. You need to fulfill some requirements to be a veneer candidate.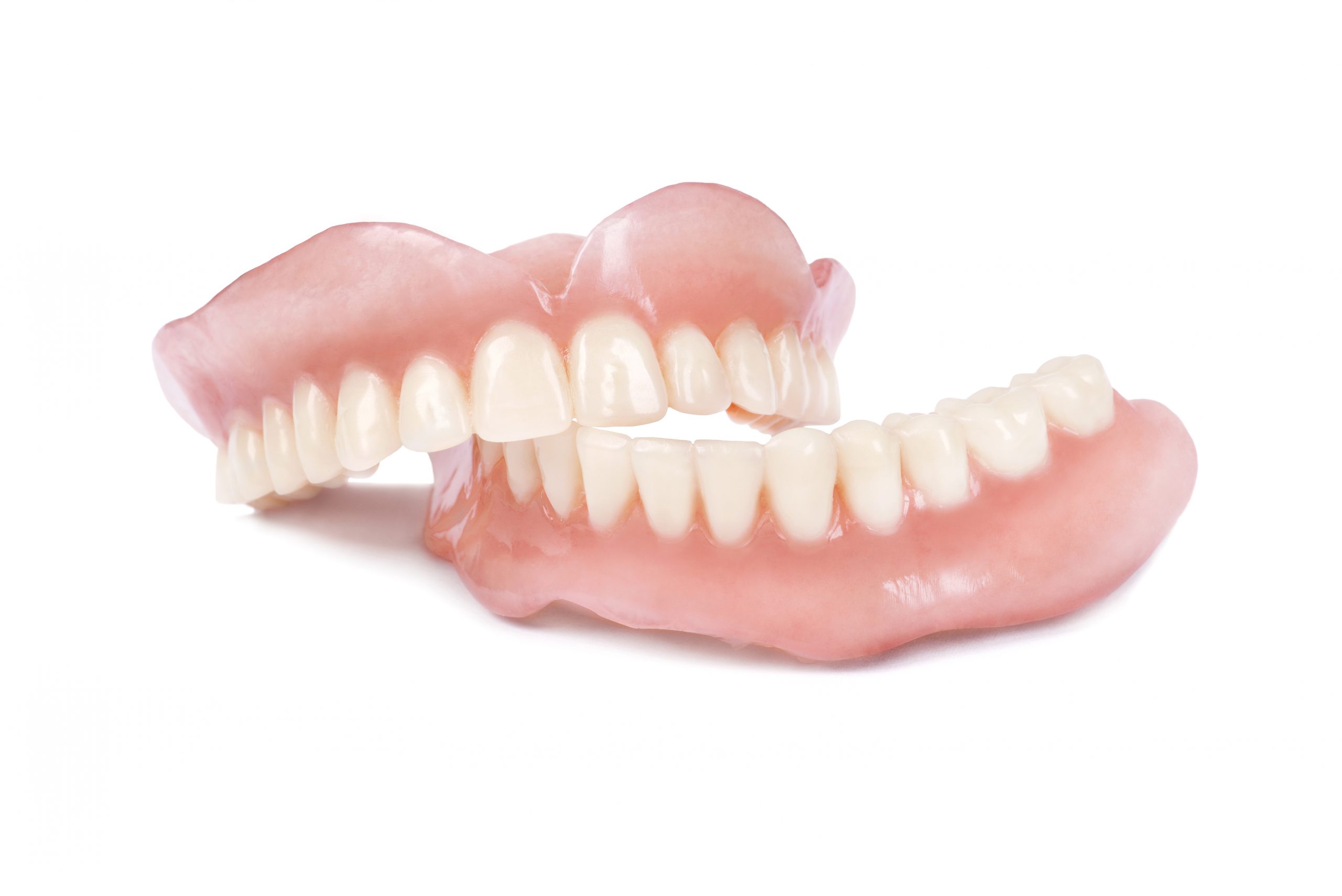 Removable Dentures
A procedure made to replace some or all of your lost teeth to bring back the function of your mouth and the general appearance of your face. This treatment can be mixed with dental implants to improve the retention of the prostheses.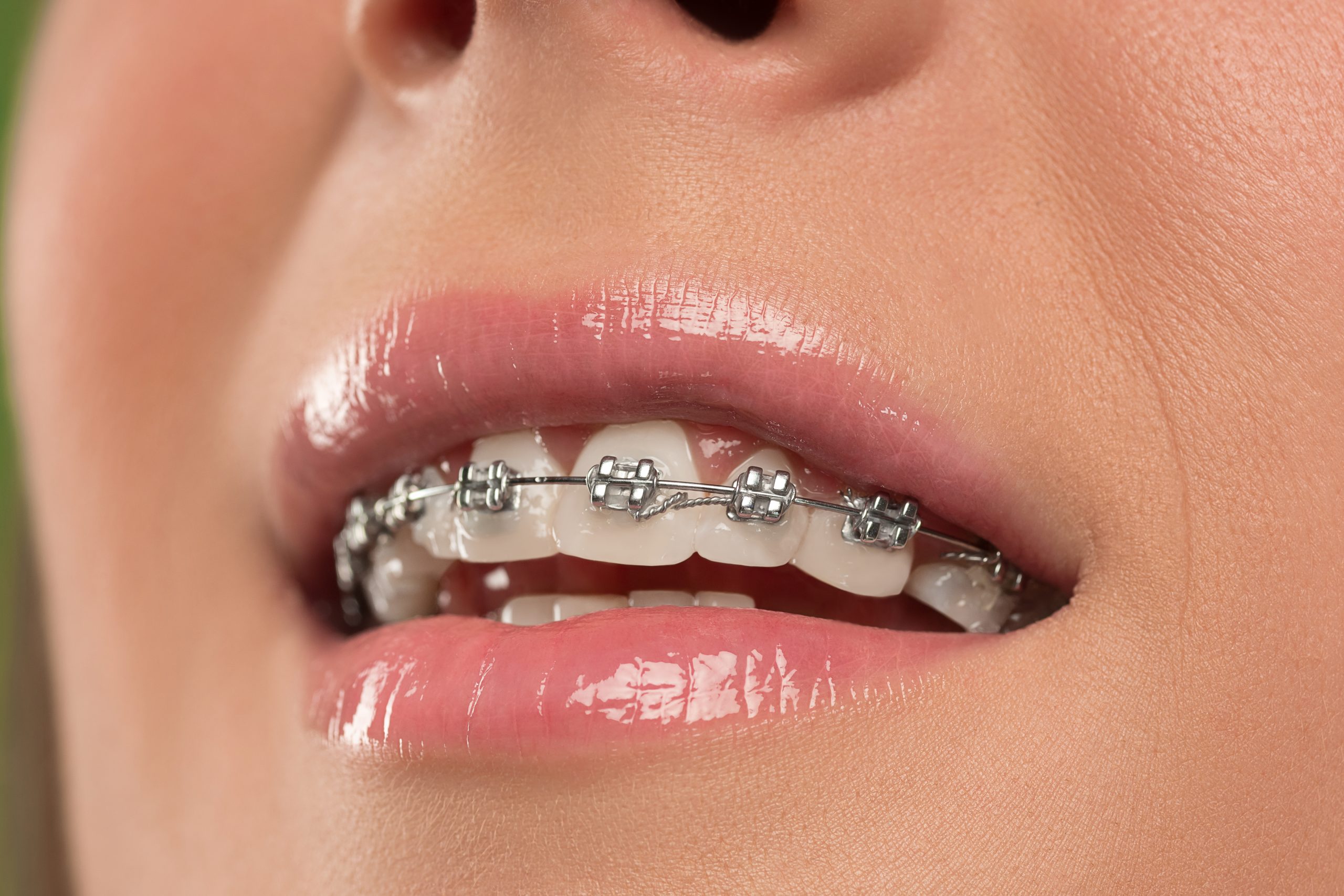 Braces
Braces are not just for kids. Orthodontics may be needed if teeth are crooked, crowded or do not meet properly. If you need it, we offer you orthodontic treatment as well.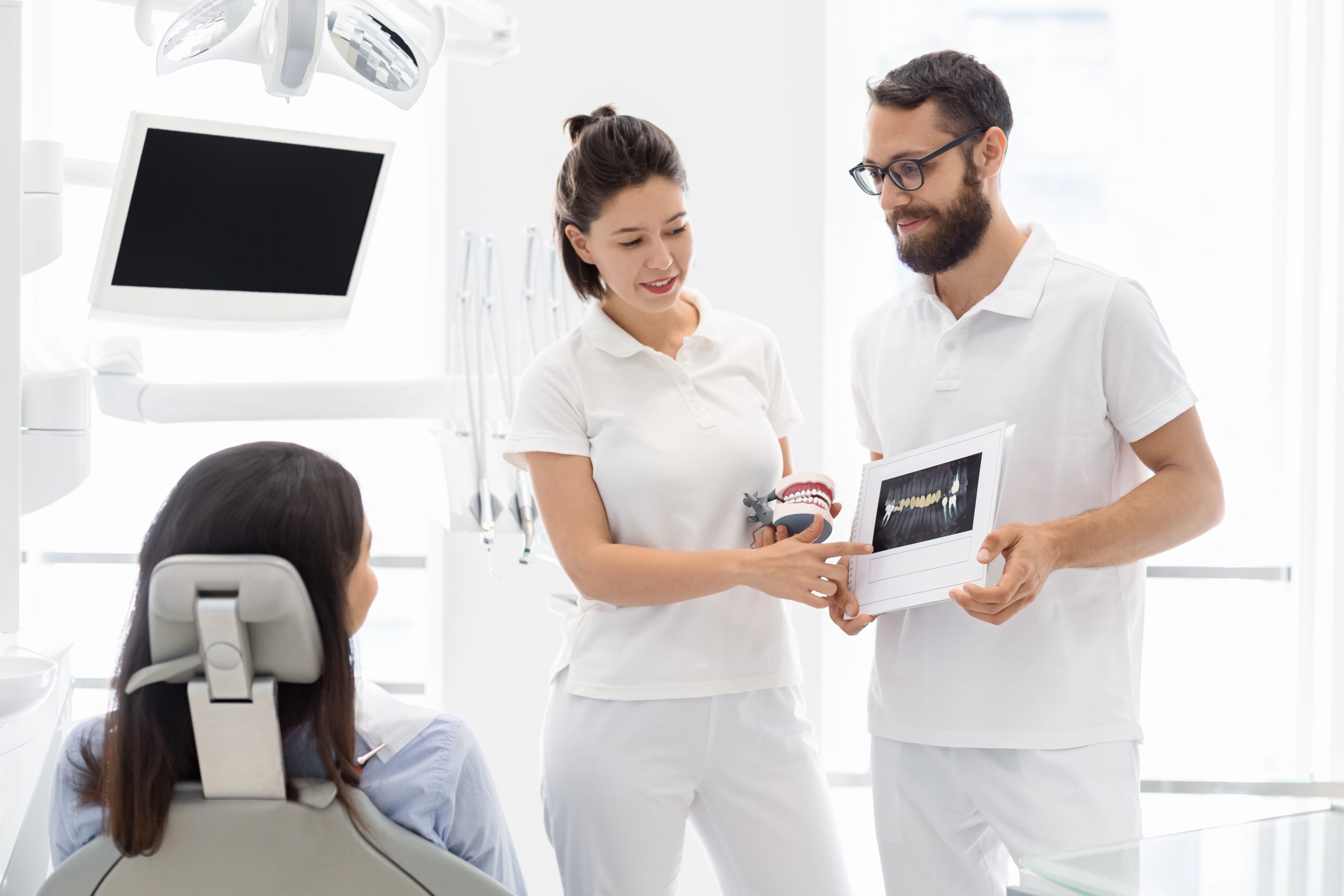 Gum Treatment
Procedure followed to remove the bacterial plaque and revert gum inflammation so as to strengthen the teeth base. Known as Periodontal disease, is a set of inflammatory conditions affecting the tissues surrounding the teeth. In its early stage, called gingivitis, the gums become swollen, red, and may bleed. In its more serious form, called periodontitis, the gums can pull away from the tooth, bone can be lost, and the teeth may loosen or fall out. Bad breath may also occur. We offer all types of Periodontal treatment as well as deep teeth cleaning (with gum flaps) biopsies and general soft tissue surgeries.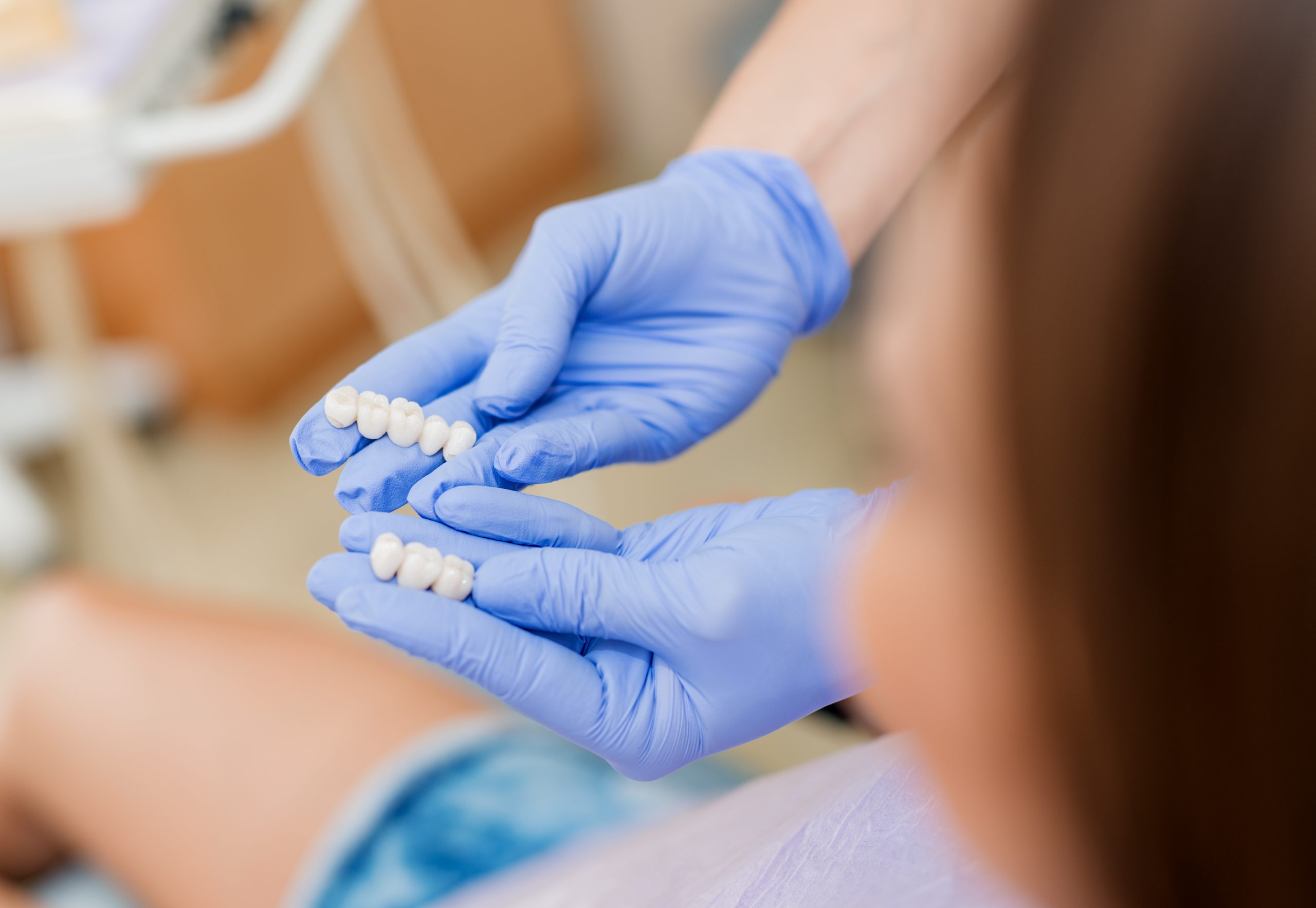 Dental Bridges
A bridge stabilizes the bite of a patient who is missing one or more teeth. Dental bridges prevent the surrounding teeth from moving or shifting in the mouth. A missing tooth that is not replaced may cause surrounding teeth to become unstable and require removal or make the teeth harder to clean, compromising oral health or change the shape of a face and diminish the beauty of a smile. Unlike partial dentures, bridges are permanent; patients cannot remove them.
Resin Fillings
Non metallic fillings to restore teeth with cavities. Needing conservative drilling and reaching the highest expectations of an aesthetic restoration. These materials function as well as or better than conventional silver amalgam fillings. Composites strengthen teeth while amalgams weaken them. It is easy to see why composites are the best choice for most dental restorations.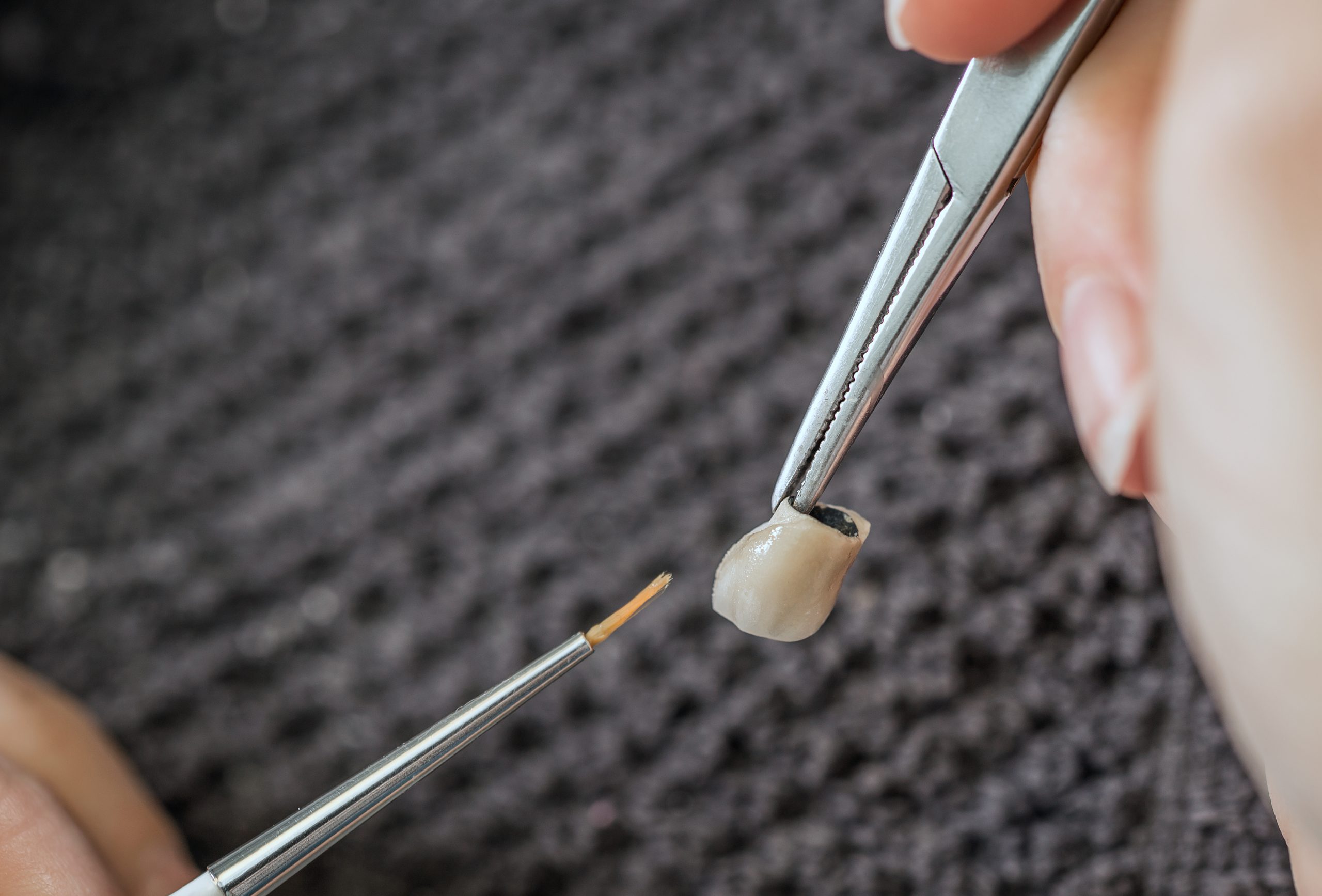 Dental Crowns
Dental crowns, also known as caps, are used to replace the tooth structure that has been lost by many reasons, such as cavities, fractures or old fillings giving back the original strength of the natural tooth. They can be made of porcelain fused to metal or porcelain. Dental crowns are indicated for cracked teeth and teeth with deep cavities. Right now, we are offering the latest in dental all ceramic crowns 1. E-MAX porcelain crown 2. Zirconium crown Both gives the most vital and lifelike appearance.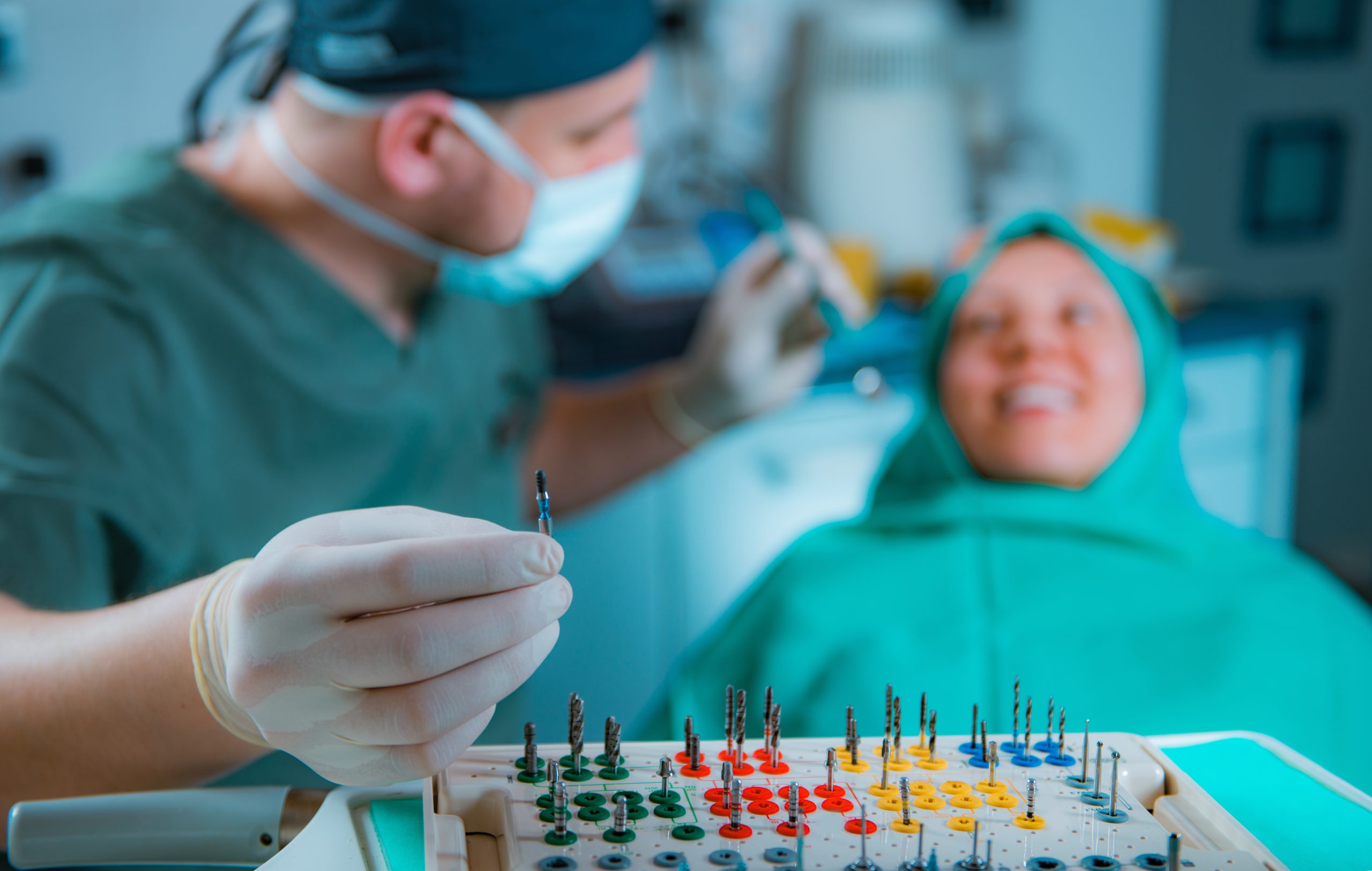 Dental implants
Nowadays option number one to replaced missing teeth (single or multiple). Once the bone is completely solid after a dental extraction the implant can be done in a simple and minimum invasive surgery. Preview evaluation of the case is needed (x-rays and CT Scan) to determine the type of surgery or the need of bonegraft.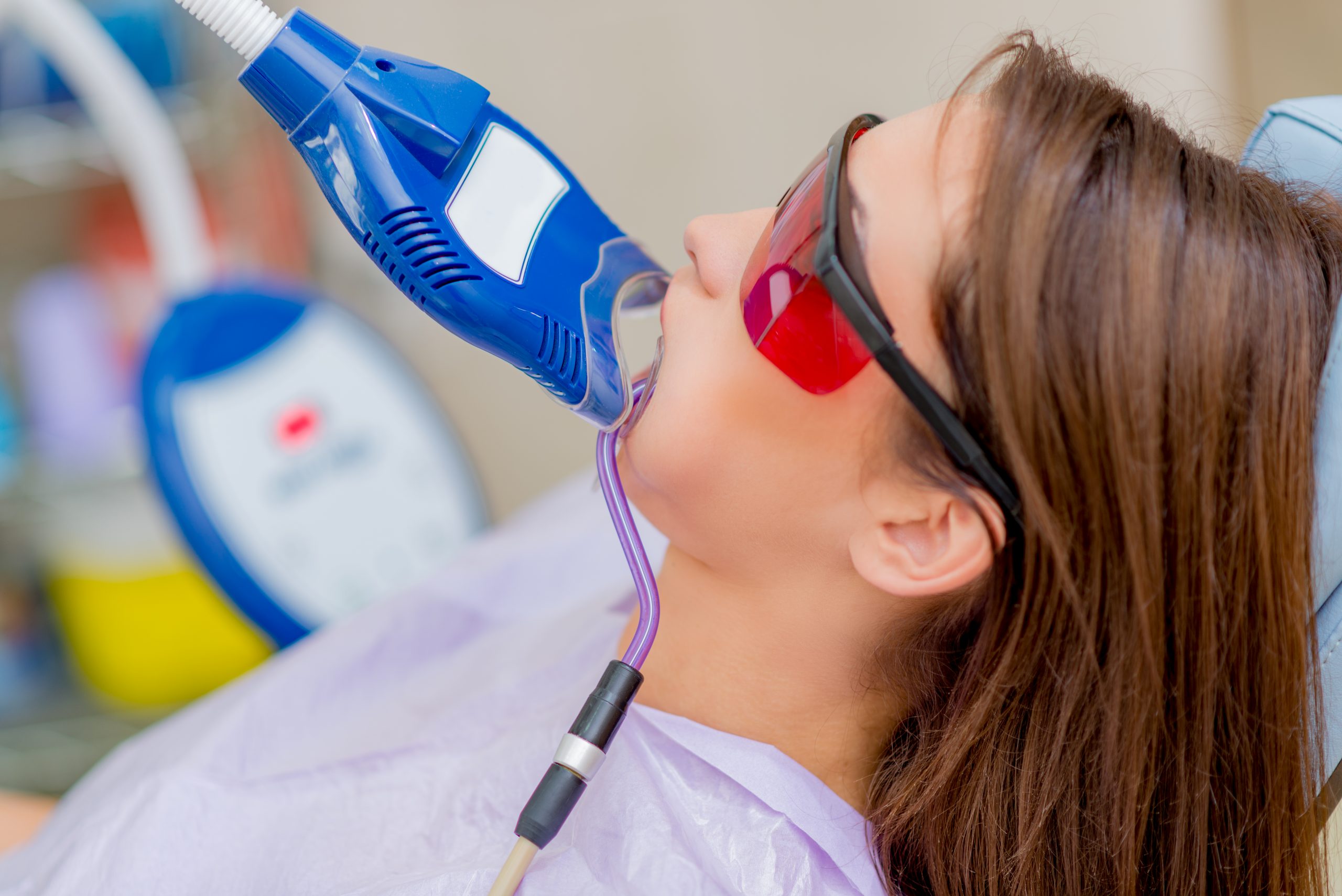 Teeth Whitening (Complete in 1 Appointment)
A whiter, brighter smile is beautiful - it can help you feel better about yourself and make a memorable impression. Many things we do on a regular basis can contribute to stained teeth, such as drinking coffee, tea, cola and red wine or smoking. With our GLO whitening system the patient may expect 6-8 shade shift. Is necessary just three fifteen minute sessions for a total treatment time 1 - 1 ½ hour. A previous teeth cleaning is necessary.
Let us brighten your smile!
Why DentalCare
Smiles to be proud of
Our Patients
Como paciente fiel de esta clínica, es un gusto poder dar mi testimonio. A cada persona que me pregunta si conozco un buen dentista, no dudo en recomendar a Costa Dental ,ya que es una clínica que cuenta con excelentes profesionales.Resaltaría la enorme calidad humana con la que tratan a sus pacientes. Felicidades a todas las personas que ahí laboran ya que se nota el gusto por dar un muy buen servicio así como el excelente trabajo en equipo que ellos realizan.
Soy una paciente de la Clínica Costa Dental, quede muy agradecida y satisfecha con el servicio que recibí, a pesar de que soy una persona muy nerviosa, me hicieron sentir muy cómoda y segura.Quede muy satisfecha con el trabajo que me hicieron. Para mi es la mejor clínica de la zona y por eso yo la recomiendo a todos mis conocidos.
The Gold Coast region is fortunate to have the practice of Costa Dental in Huacas. Our family has benefited from their dental expertise for several years in routine matters such as cleanings and fillings, to more complex produces including root canals, crowns and dental surgery. Without exception we have been very pleased with the results. We highly recommend the team at Costa Dental for a superior level of professional care at a reasonable cost.
Muchas gracias a la Doctora Adriana quien me hizo un muy buen trabajo en la Clínica Costa dental colocándome 3 coronas. Me sentí muy segura por su profesionalismo, su velocidad y la seguridad en su trabajo. Todo fue perfecto, y las coronas son lindísimas.
Dr. Alvarado has become our family dentist. After years and multiple dentists, our whole family is overjoyed to have such a pleasant and competent dentist. He has supplied us with a full service ranging from a simple cleaning to crowns to wisdom teeth removal. We highly recommend him. In fact many of our friends have travelled from New York for his services. They have all come away satisfied.